Build everything visually
Creating your business website, blog, news, magazine, hobby, shop, or any other website has never been easier. With tagDiv Composer, everything is fully customizable, right on the front end. Just mix, match, and arrange within a few clicks!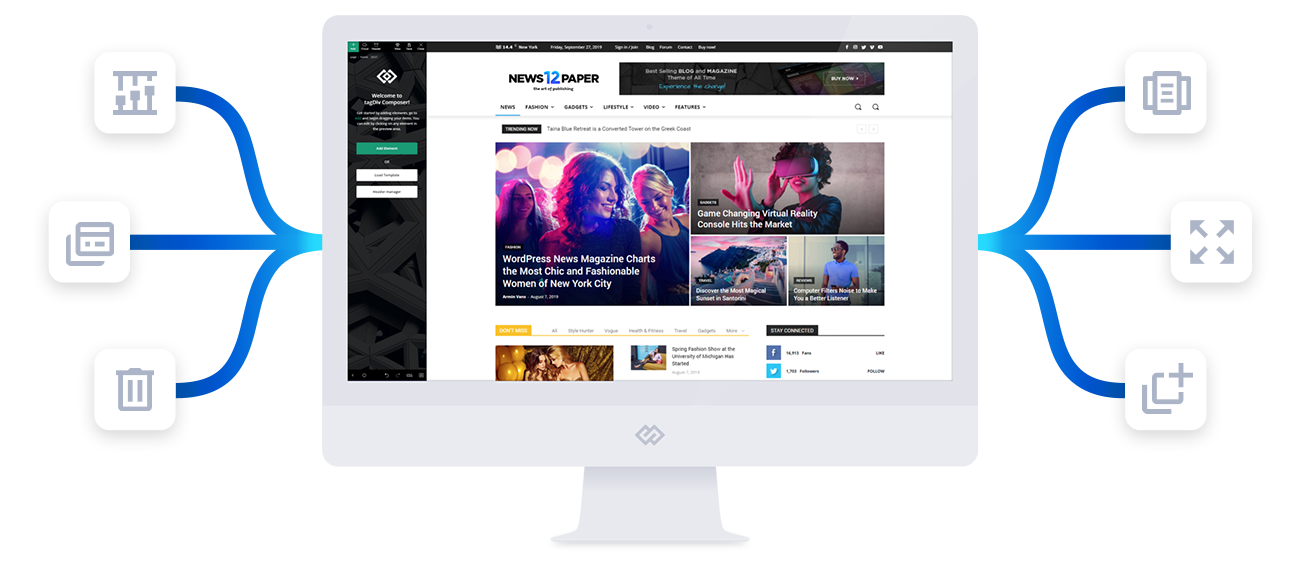 With the tagDiv Composer Visual builder, you can create templates for articles or pages and design them to perfection. Customizing every detail is your new secret superpower. Take complete control over your website with Newspaper Theme today!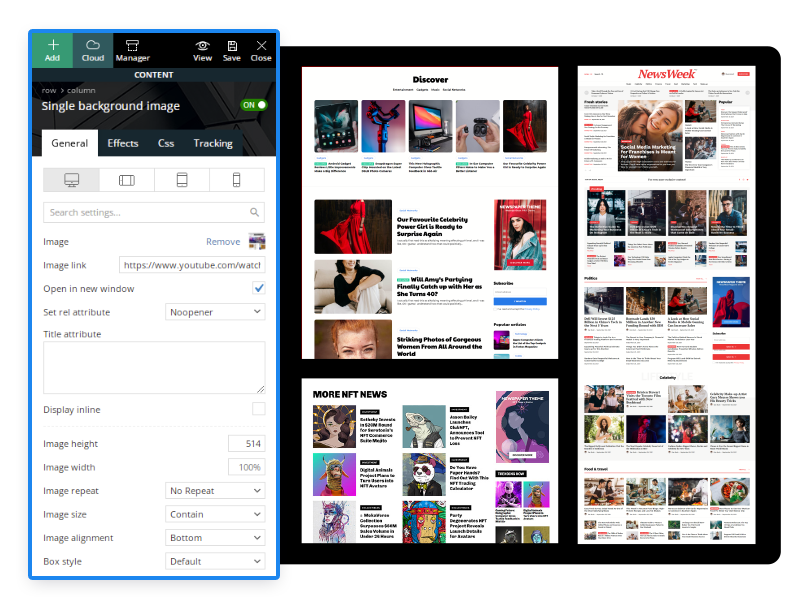 Easily create perfect headers for branding while keeping everything organized for smooth and engaging user navigation. Enjoy the flexibility of using perfect headers for different pages and devices. Import a template, change the design, add and remove elements. Start building great headers now!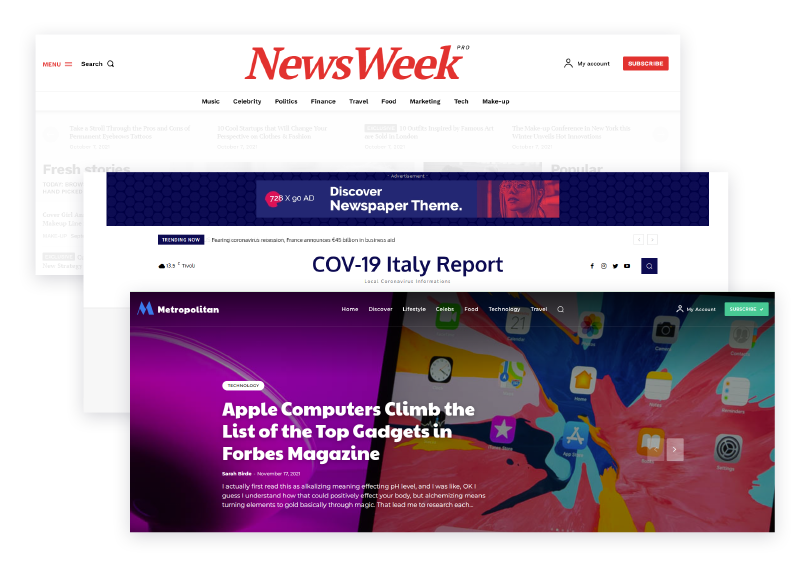 135,000+ dedicated customers trust us with their projects
"Newspaper is the only theme I recommend for my clients. There is no other alternative. Amazing theme with awesome customer support. A complete product."
Satwik Bhat
Founder of Giz Arena
"We are very happy with the support and the many updates and development offered by tagDiv web development company!"
Chabot Philippe
Senior IT Manager, unric.org
" I really enjoy the versatility/configurability of the Newspaper Theme. I've used it on another one of my businesses too. Customizing it to my needs is a joy."
Alastair Dixon
Founder of Trail and Kale
Are you ready to start designing?
Install the Newspaper Theme and build your dream website.