for beginners and professionals alike
Over 120,000 amazing people, bloggers, companies, institutions, governments, agencies, startups, from around the world have already created successful projects with Newspaper Theme
We are very happy with the support and the many updates and development offered by tagDiv web development company!
Chabot Philippe
Senior IT Manager, unric.org
Newspaper is the only theme I recommend for my clients. There is no other alternative. Amazing theme with awesome customer support. A complete product.
Satwik Bhat
Founder of Giz Arena
I really enjoy the versatility/configurability of the Newspaper Theme. I've used it on another one of my businesses too. Customizing it to my needs is a joy.
Alastair Dixon
Founder of Trail and Kale
Finding the Newspaper theme was THE greatest thing we ever did! It incorporates everything we ever hoped to see for our site. Our experience using Newspaper has been nothing but great!
Viktoria Krusenvald
Co-founder at Zerxza
Newspaper by tagDiv is a well-constructed theme following web design standards and best practices and provides all the necessary tools to create and maintain a website with high-standards.
George Konstantakopoulos
Web developer at INDEVIN
Newspaper theme helped us create and customize something truly special for our readers. The visual brilliance, ease of use, and speed have all made managing this site an absolute pleasure!
Nancy Jobes
Content Manager at Astrovibe
Newspaper is a complete out-of-the-box WordPress theme, and also gives you the ability to fine-tune your website if you need it.
Elena Chepikova
Manager at HandMade39
I've had a great experience with the theme. It has made my passion as a travel blogger come true with ease. Thanks!
Alex Maltsev
Editor-in-Chief at Magazeta
Love it! Used it for a few sites and it never lets me down. Feature set keeps expanding, always fast and easy to build on top of too. Can't recommend it enough!
Adam Le Feuvre
Owner of fantasygp.com
I like the way I can customize the theme with the templates imported from cloud. Overall it's a good WordPress theme that I see has nice updates to keep everything running smooth.
Marius Călin
Owner of Calculatorescu
The team has been super professional, responding to all my demands and doubts in record time. Excellent work, I'm satisfied with the result and recommend them!
Silvia Chauvin
Managing Editor, Mujeres de Empresa
Newspaper is a very versatile theme, excellent for any type of news driven projects. We use it for a consumer website and our visitors appreciate the excellent, clear look of the theme.
David Karpik
Author, Verbraucher Online
We're always delighted to discover Newspaper theme behind beautiful websites. Our customers push the limits of imagination and originality and create their very own masterpieces with our theme!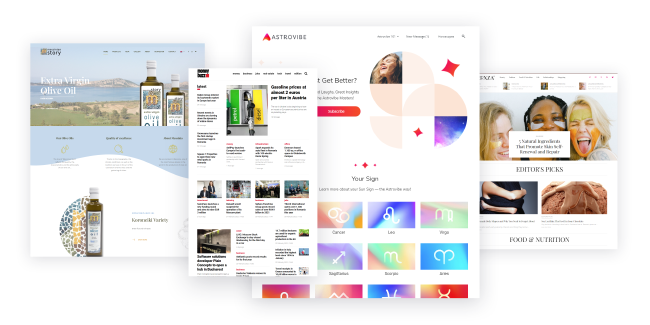 We love taking products from vision to reality. Click the button below to explore some of our web development and design projects implemented with this complete tool called Newspaper Theme!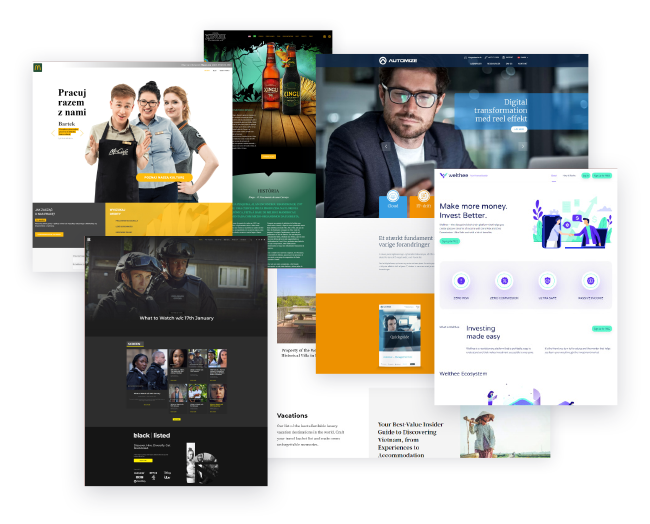 Are you ready to start designing?
Install the Newspaper Theme and build your dream website with a truly customer-focused solution.