Newspaper theme brings you an awesome tool to grow your online business. Easily create memberships for downloading new software, online services, courses, video tutorials, or member directories with a few clicks.
The tagDiv Opt-In Builder is the result of a close collaboration with successful content creators. We've started this prolific partnership with our customers to understand what they need to grow their passion into a business.
Their everyday interactions with Newspaper Theme inspired us to develop this complex yet easy-to-use solution to get paid for your work.
Create and customize content lockers for full or partial articles, assign the right membership plan, or give free trial access to your premium one. Export members and support your marketing efforts with just a few clicks. It's powerful, intuitive, and customizable.
Who is Opt-In Builder perfect for?
From startups, journalists, apps & content creators to personal blogs, everyone can now enjoy it!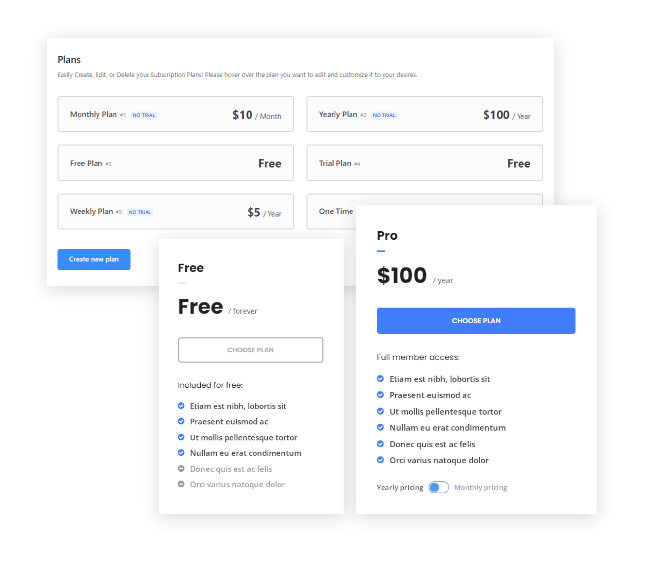 Create as many subscription plans as you need on your website. For example, you can offer your audience a free, timed trial, and paid subscription levels. Create one-time access, free forever, trial for seven days, paid monthly & paid yearly plans, or any other combination. It's easy to set up a membership level, associate a customized locker, and a subscriber list.
There's no need to pay for expensive plugins. With the tagDiv Opt-In Builder plugin, you can create precise plans to target specific audiences that will grow your website. We've added all the tools you need in the Newspaper Theme for you to enjoy. Try it today!
Generate leads, increase conversion rates and subscribers with opt-in content lockers and subscription lists. With tagDiv Opt-In Builder, you can easily create content lockers to give your visitors a compelling reason to unlock your content.
You can create multiple subscriber lists and design the content locks with web designer precision. Change design, texts, fonts, colors, call to action messages. Everything is fully customizable. Even more, you can restrict access to full articles or tease your audience by locking the most exciting part of your post.
Create subscribers lists, assign them to the lockers and export the email addresses in another system to help your marketing efforts. Yes! It's that easy!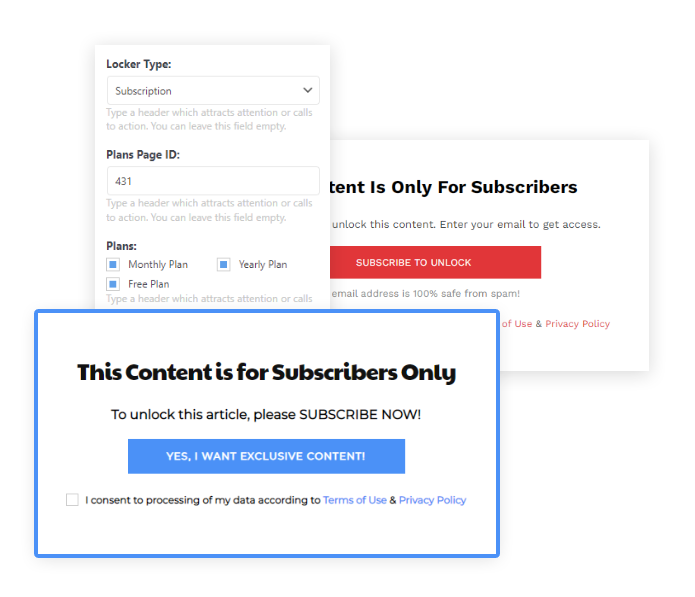 Are you ready to start growing?
Install Newspaper Theme on your website and enjoy the experience of a truly customer-centric WordPress Theme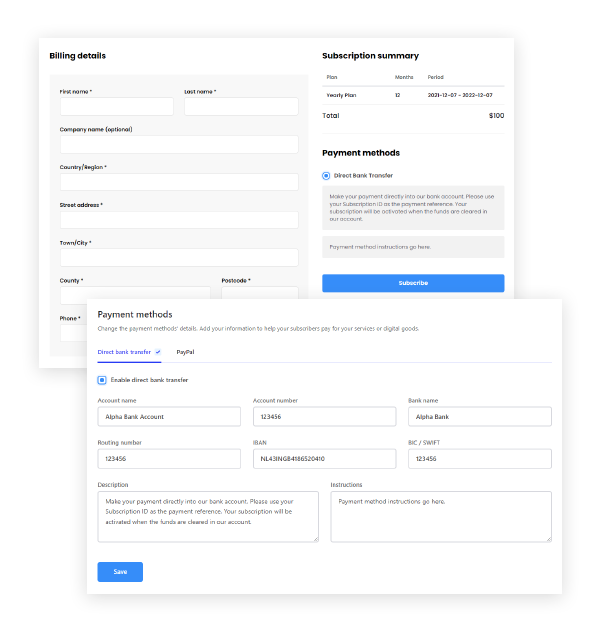 Getting paid for your content is easier than ever! The Newspaper theme with the tagDiv Opt-In Builder plugin gives you all the needed tools. First, activate the plugin, run the Setup Wizard and fill in your details. Then, whatever you choose to be paid via direct payment (bank transfer) or PayPal, each subscription is just a click away.
We've designed an easy to set up and use system. One-time, Monthly, or Annual payments? We've got you covered! The flexible system helps you create the perfect solution for your website. We've also created a way of tracking the conversions outside of your website and sending data to your Google Analytics. Start getting paid with a few clicks!
Welcome to the operational center of your subscription. The management interface gives you a clear overview of all your website subscriptions. It shows you all the relevant status like the active period, memberships about to expire, and the one still on pending payment.
Your company information and subscription data are safely saved in your website database. You have all the data neatly organized in a single place. Try it now!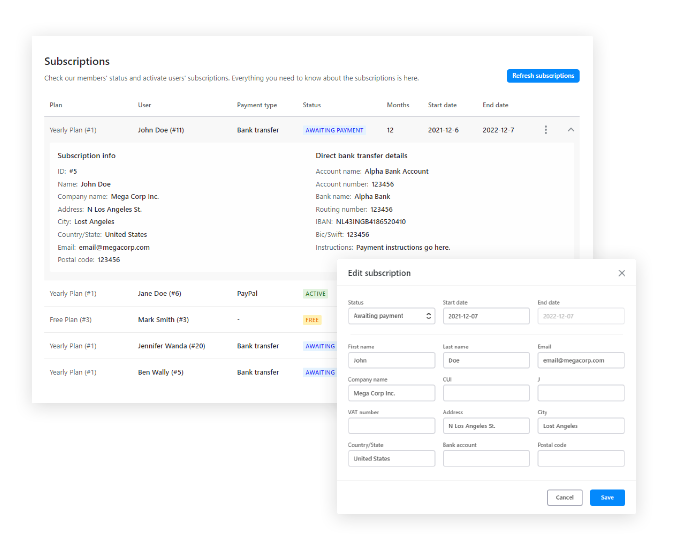 tagDiv Opt-In Builder just got radically improved to give brand new functionality. Update your Newspaper Theme to the latest version and install the tagDiv Opt-In Builder. A whole new world of opportunities to generate revenue is waiting for you!
Customizable Content lockers
Customer email & info lists (leads)
With the tagDiv Opt-In Builder, you can create as many subscription plans as your business needs. Follow the wizard to get started. It will take you through all the steps, and you'll be ready to monetize your website before you know it. Unlocking your product value with shortcodes for the customers' subscription plans is the key to success.
Create and add Subscription Plans
Membership Subscription Dashbord
You can now focus on creating your content, not on handling complicated technical systems. We've designed the system to be easy to set up and use for you. When using the tagDiv Opt-In Builder, you can get paid via bank transfer or PayPal by activating the desired payment method. Monthly or Annual payments, when the payment is confirmed, you can manually activate the subscription. You have complete control!
Simple and Straightforward Payment
Monthly or Annual Subscription Plans
Data stored in your website
Explore the membership subscription software on your website with tagDiv Opt-In Builder. You have fully customizable functionality, unlimited plans, and two simple-to-use payment methods. Find the golden recipe that works on your audience and start generating revenue on your website!
Explore beautiful websites
Get inspired to create awesome subscriptions with the tagDiv Opt-In Builder plugin
125,000+ dedicated customers trust us with their projects
"I like the way I can customize the theme with the templates imported from cloud. Overall it's a good WordPress theme that I see has nice updates to keep everything running smooth."
Marius Călin
Owner of Calculatorescu
"The team has been super professional, responding to all my demands and doubts in record time. Excellent work, I'm satisfied with the result and recommend them!"
Silvia Chauvin
Managing Editor, Mujeres de Empresa
"Newspaper is a very versatile theme, excellent for any type of news driven projects. We use it for a consumer website and our visitors appreciate the excellent, clear look of the theme."
David Karpik
Author, Verbraucher Online
Are you ready to start growing?
Install the Newspaper Theme & tagDiv Opt-In Builder plugin and generate revenue on your website.