#1 Selling News, Magazine & Blog Theme of All Times
The go-to WordPress builder for news, magazine, business, WooCommerce & membership websites.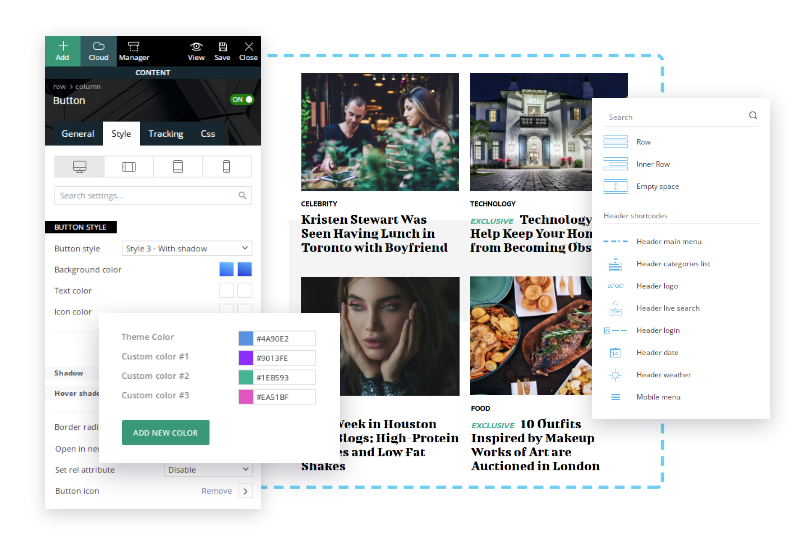 Discover the perfectly designed, unique & free Pre-Built Websites included in the Newspaper Theme. Power up your idea!
Over 135,000 people, beginners, and professionals, from around the world have already created successful projects with the Newspaper Theme. You should too!
"Newspaper is the only theme I recommend for my clients. There is no other alternative. Amazing theme with awesome customer support. A complete product."
Satwik Bhat
Founder of Giz Arena
"We are very happy with the support and the many updates and development offered by tagDiv web development company!"
Chabot Philippe
Senior IT Manager, unric.org
"I really enjoy the versatility/configurability of the Newspaper Theme. I've used it on another one of my businesses too. Customizing it to my needs is a joy."
Alastair Dixon
Founder of Trail and Kale
Building your business website, news, magazine, hobby, shop, blog, or any other website has never been easier. With tagDiv Composer, everything is fully customizable, right on the front end. Just mix, match, and arrange within a few clicks!
Discover a spectacular page builder created for you. tagDiv Composer page builder gives you all the tools you need to create, design, and shape up your Blog, News, Magazine, eCommerce, and Business website in virtually no time!
Featured and appreciated by
















Are you ready to start growing?
Install Newspaper Theme on your website and enjoy the experience of a truly customer-centric WordPress Theme