iPad Pro: Introduction
September's Apple events might usually be focused on the iPhone, but this year's announcements started with the iPad. It had been rumoured for years, but Apple finally revealed the iPad Pro, the biggest iPad to date. It also surprised the technology industry with Apple Pencil, a digital stylus designed specifically for the iPad Pro.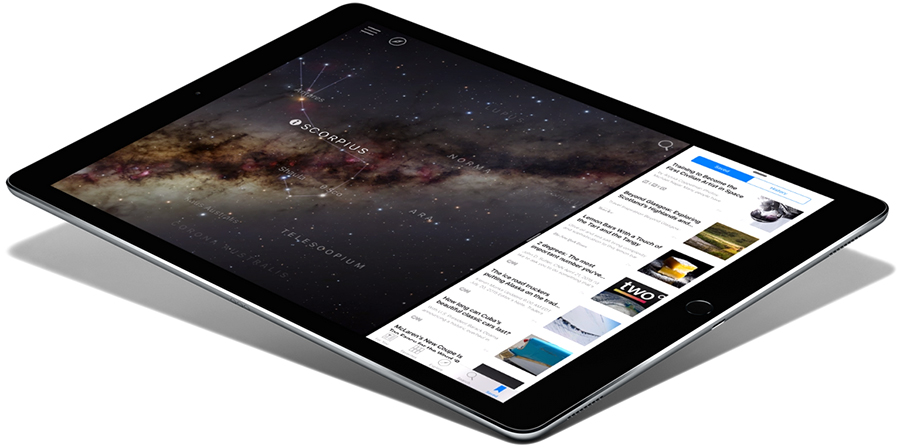 What's new?
There's a 12.9in screen for better keyboard and better multi-tasking, optional Apple Pencil stylus and four speakers for better audio.
When is it out?
November 2015 A larger 12.9in iPad, aimed at businesses and professional users.
Comparisons aside, though, the iPad Pro represents a positive move from Apple, and the result is a major new product that deserves attention.
iPad Pro: Design
It's much bigger than you think. That's the first thing that needs to be said about the iPad Pro. Using it is similar to how a ten-year-old must feel when he gets his hands on a regular iPad Air 2. That said, holding the device between the corner of your elbow and hand enables you to operate the Pro with relative ease and comfort.

However, this is a device that's clearly been designed for use on a table or another flat surface (I'm afraid I didn't get the chance to test it out on my lap). Hence the introduction of the $169 Smart Keyboard.
That display is 12.9in diagonal, with good reason. If you turn an iPad Air's display to portrait mode, two of them together equal a single iPad Pro in landscape orientation. Essentially, you'll be able to use two iPad Air apps side-by-side without forcing them to run at a reduced scale in iOS 9, thanks to its new multi-tasking features.
iPad Pro: Hardware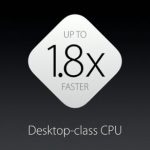 Inside, a 64-bit A9X processor has twice the memory bandwidth of the A8X used in the iPad Air 2. It also has twice the graphics performance, thanks in part to Apple's new Metal programming language. There will be two storage options at launch (32GB and 128GB) but both should deliver around twice the storage performance as the iPad Air 2.
Although the rumours had suggested the iPad Pro would have a 4K resolution display, that turned out not to be the case. The 4:3 panel instead has a 2,742×2048 display, with a variable refresh rate to save energy when the screen isn't showing any moving images. The Oxide TFT panel is apparently better for colour accuracy, with Apple using the same manufacturing process as it used for the iMac with 5K retina display.
Despite the performance improvements and bigger screen, the iPad Pro should still be able to deliver 10 hours of continuous use on a single charge. You also get 802.11ac Wi-Fi, and an 8-megapixel iSight camera on the back of the tablet.
iPad Pro: Smart Keyboard
The Smart Keyboard is where the iPad Pro is most like the Surface Pro, but it loses points for having no touchpad option – something I instinctively go looking for when using any laptop-type keyboard. As with the Surface Pro's Type Cover Apple's one doubles up as a nifty screen protector, stand and cover – it even magnetically snaps into place in a similar way.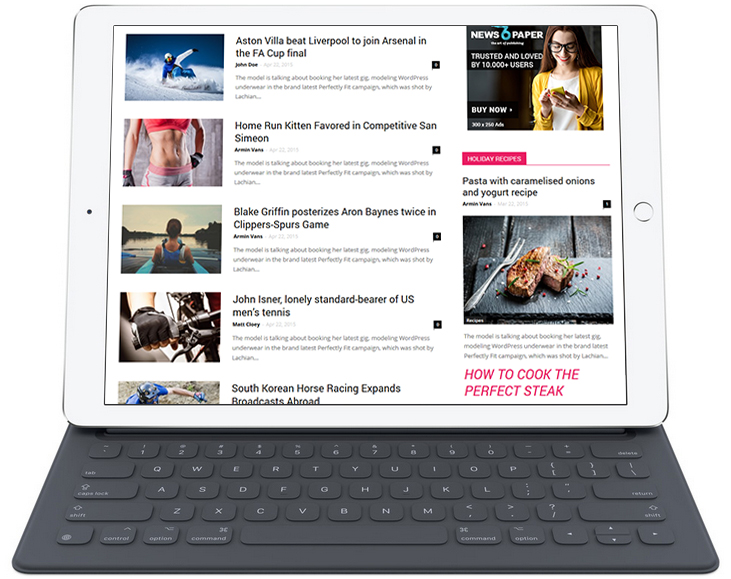 It has one more thing in common with Microsoft's hybrid keyboard: priced at $169, it's outrageously expensive. That said, typing on it is a joy, and thanks to technology borrowed from the ultra-thin MacBook, each keystroke is rewarding with a satisfying thud. It's perhaps not $169's worth of joy, but it still gets a tick from me.
iPad Pro: Apple Pencil
The Smart Keyboard isn't the only official Apple accessory for the iPad Pro. As mentioned previously, the Apple Pencil was heavily rumoured, but given Steve Jobs' famous dismissal of the technology no-one expected Apple to actually make it happen. Under Tim Cook's leadership, however, that doesn't seem to have been a problem.

Apple Pencil is a white digital stylus that follows Apple's typical minimalist design, with a digitiser in the tip and a Lightning connector on the other end. It should last 'for hours' on a single charge, but when you're out of power you can plug the Pencil into the iPad Pro's Lightning port to draw some extra juice from your tablet.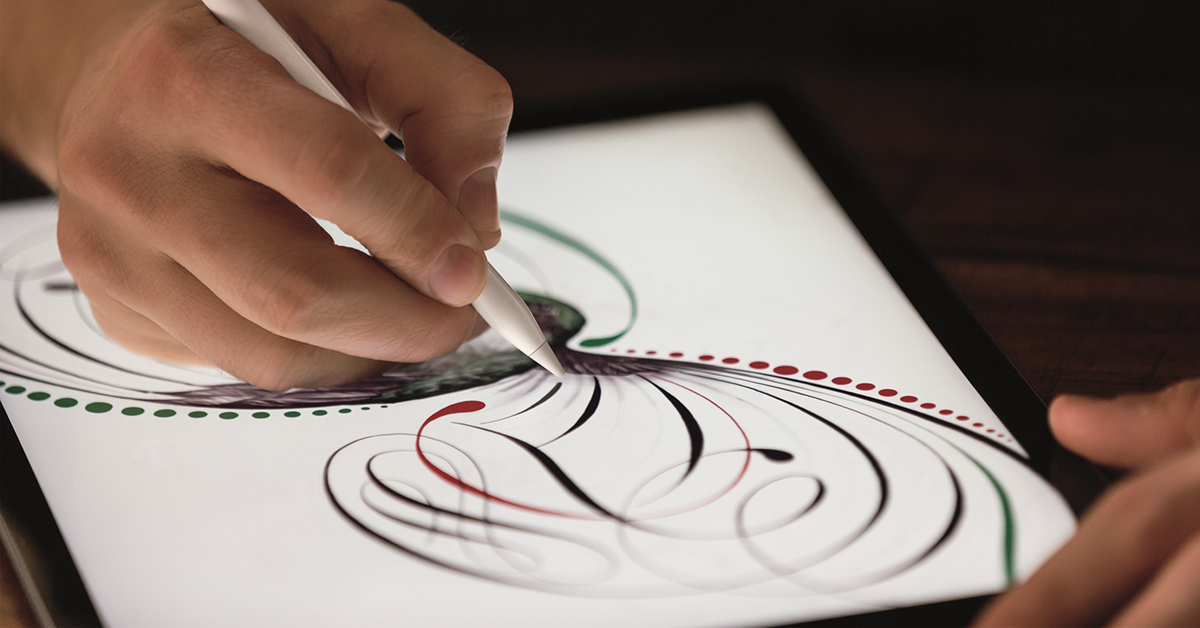 Again, the Apple Pencil is an entirely optional accessory, but it's easy to see graphic designers, artists and other media professionals will be keen to pick one up. It should cost $90 in the US, meaning UK customers can expect to pay around £75 when it arrives in November.
iPad Pro: Price
As usual the price of the iPad Pro depends on the storage size you opt for, but the eye-opener is HOW expensive this tablet is going to be. There are no official UK prices just yet, but the 32GB iPad Pro will cost $799 (Wi-Fi only), the 128GB is $949 and the 4G 128GB is $1,079. Add the Smart Keyboard and Pencil and you're looking at a minimum of $1,067 for the full package, which will make a hefty dent in your bank balance, even with a generous dollar-to-pound conversion rate.